Quote from Students and Faculty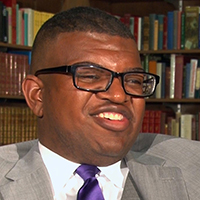 Andrew Hairston
Class of 2016
"I love the camaraderie that I built with my classmates. Although it's a competitive environment, it's very collegial. It pushes you to be as good as you can be because you have such sharp people around you."
Did you know?
Michelle Shamblin Stratton, a 2009 graduate of the LSU Law Center, served as a law clerk to United States Supreme Court Justice Clarence Thomas for the 2011-12 term of the Court. Stratton became the first LSU Law graduate to serve as a Supreme Court law clerk.
Law Center Policy on Smoking
LSU is a Tobacco-Free Campus.
For more information see LSU's Policy Statement [PS-118] (PDF)