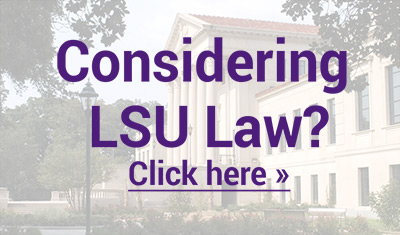 From our beginning in 1906, more than 10,000 students have walked through the halls of LSU Law and graduated with a degree to practice law. LSU Law students are intelligent, diverse, energetic, enthusiastic and committed to making the world a better place through their legal education.
They also participate in the life of the law school and make it a better place. LSU Law features:
LSU Law students have the resources find success in law school in the classroom as well as out of it.