March 2023
1980s
Richard Arsenault ('80) will moderate the Trial Lawyer Hall of Fame Panel in April at the Mass Torts Made Perfect Seminar, one of the largest gatherings of mass tort attorneys in the world with over 1900 participants from all 50 states.
1990s
Linda Law Clark ('93), a partner at DeCuir, Clark & Adams, was elected in 2021 to serve on the Louisiana Bar Foundation board of directors until 2024. Clark was named the Louisiana Bar Foundation Distinguished Attorney in 2020.
---
Ryan E. Johnson ('99) has been elected to a four-year term on the Jones Walker board of directors. Johnson is a member of the Litigation Practice Group in the Baton Rouge office.
2000s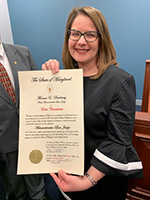 Erin Hebert Cancienne ('05) was sworn in as an Administrative Law Judge for the Maryland Office of Administrative Hearings on April 1, 2019.
---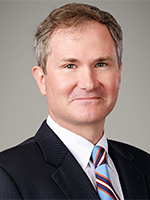 J. Christopher Dippel, Jr. ('06) has joined Kean Miller's Baton Rouge office as special counsel in the white-collar criminal defense and commercial litigation groups.
---
Christopher Chapaneri ('08) has been elected to partnership at Wood, Smith, Henning and Berman's Dallas office. Chapaneri's practice primarily focuses on legal issues and liability involving amusement parks, water parks, adventure parks, carnivals, trampoline parks, and other entertainment venues nationwide.
---
Alana Fernandez ('09) has joined the Indianapolis-based Peele Law Group in the intellectual property practice area. Fernandez has been featured in numerous trade publications, speaking engagements and professional affiliations.
2010s
Seth E. Bagwell ('11) has joined Breazeale, Sachse & Wilson's New Orleans and Baton Rouge offices as a partner in the Construction and Labor and Employment Groups. Bagwell has 11 years of general litigation experience, including claims under the Private and Public Works Acts and the Fair Labor Standards Act, and resolving disputes with the Louisiana State Licensing Board for Contractors. He also has extensive experience in the oil and gas industry.
---
Jeff Birdsong ('15) was named as a partner in Jones Walker's New Orleans office. Birdsong is a member of the Tax Practice Group, advising businesses on a range of state and local tax and planning matters.
---
Allison Kingsmill ('15) was named as a partner in Jones Walker's New Orleans office. Kingsmill is a member of the Litigation Practice Group, focusing on issues such as breach of contract, government projects and public bids.
In Memory
The LSU Law Center community mourns the passing of the following alumni:
Lawrence Donohoe Jr. ('51), Oct. 4, 2022
William H. "Wick" Cooper Jr. ('63), Feb. 9, 2023
H. Russel Davis ('73), Feb. 6, 2023
James H. Ottinger ('73), Oct. 11, 2022