The Program
The LLM in Comparative Law requires two semesters in residence (August to May) and a minimum of 26 credit hours of study. We do not offer a part-time program at this time.
LSU Law students are trained rigorously in the same common law and federal law subjects that are taught at other leading American law schools. The curriculum also reflects the Law Center's role as a champion of the civil law. Students interested in pursuing advanced study of the civil law may elect to take courses that offer an extensive comparison of the law under the two legal systems.
Our program is open to candidates who have completed a JD from an ABA-approved law school, or a degree from a foreign law school that gives access to the legal profession.
Grading System and Curve
Our LLM candidates are fully integrated with the Juris Doctor (JD) student body. Except for one course, they take all of their classes with American students pursuing a U.S. JD degree. Exams are given and graded anonymously and our LLM students are graded on the same curve as American students. This gives our students a competitive advantage with regard to passing an American state bar exam; especially since many U.S. law schools grade LLM students as a separate group in classes that are open to both JD and LLM students.
Curriculum
All LLM candidates must attend a special (mandatory) orientation program held at the Law Center that begins two weeks prior to the start of the fall semester (usually the first two weeks of August). Each candidate's program of study is arranged on an individual basis between the candidate and the program director. Students have great flexibility to tailor their coursework to match their individual interests and have the freedom to explore a wide variety of courses to suit their professional plans.
Orientation (2 weeks)
Prior to the beginning of the fall semester, our LLM students participate in a two-week orientation program. This orientation helps students adjust to the language and study of law at an American law school as well as provides opportunities for course selection, completion of enrollment and administrative requirements, and other activities to accustom themselves to life as U.S. law students.
Orientation also includes a trip to the Louisiana Supreme Court in New Orleans, located in the historic French Quarter, and to the Louisiana State Capitol in Baton Rouge.
Compulsory Courses (4 credits)
LLM students take Introduction to United States Law, a first-semester comparative study of the institutions and concepts of Anglo-American and Louisiana laws (with an overview of how the common law evolves, as compared to the civil law) and Legal Research and Writing, a practical skills component to learn professional legal writing in the United States.
Elective Courses (typically 22 credits)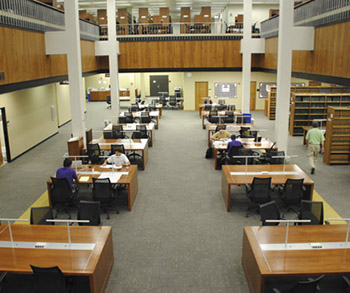 The LSU Law Center offers candidates a full range of law courses, seminars, and skills development classes, especially in the business, transactional, corporate, and commercial law areas that are often important to international lawyers.
Classes are also available in: civil and international law; intellectual property law; labor and employment law; environmental law; mineral and energy law; law, science and public health; constitutional and administrative law; family law; torts, admiralty and insurance; professional responsibility and the practice of law and procedure (including international criminal law and white-collar crime); and other areas.
You can find a full list of the course offerings available at the LSU Law Center in the LSU Law Catalog.
Academic Legal Writing Requirement (Optional)
Candidates may complete an academic legal writing project, either as an independent supervised research project or as a seminar paper. They will then attend the Legal Research Workshop in the spring semester and regularly meet with Law Center faculty members and instructors for assistance and feedback on their writing.
Every student receives instruction in print and computer-based legal research to learn how to conduct both practical and academic research. Free unlimited access is provided to Westlaw, LexisNexis, HeinOnline, and many other legal databases. The Law Center complex is equipped with the latest in computer technology, and provides free WiFi access to all students. Our Law Library is considered one of the best in the country; it contains the full complement of state, federal, and international legal materials, as well as resources that are not available elsewhere, including original source materials.
Learning Through Practice
We offer a number of experiential opportunities that provide students with the opportunity to earn credit while learning through practice. The Law Center has a range of experiential courses through clinics, field placements, and skills courses. Note that for clinics and field placements, we generally recommend that our LLM candidates register for these courses during the spring semester.
The Law Clinic offers students the opportunity to practice law and represent indigent clients in the community. Under close faculty supervision, students practice law by representing real clients with important legal issues or serve as mediators in real cases of controversy. Students practice in local courts, before administrative agencies, and other venues.
There are also numerous field placement opportunities, including the Judicial Field Placement Program, which places students as judicial "law clerks" in state and federal courts; the Governmental Field Placement, which places students with the Attorney General's Office and other state and local agencies; and the Public Interest/Field Placement, which places students with local agencies serving marginalized populations and the legal interests of the poor.
In addition, the Law Center offers a wide range of skills courses in which students learn essential lawyering and practice skills through simulation and forensic exercises.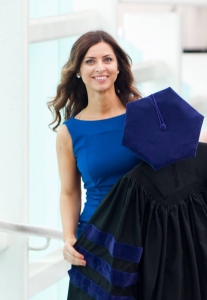 Timeline 2021-2022
November 6, 2020: LLM application available on LSAC
February 28, 2021: Priority application deadline
March 31, 2021: Final application deadline
August 2-13, 2021: LLM orientation program
August 16, 2021: First day of classes fall semester
November 24, 2021: Classes end
December 1, 2021: Exams begin
December 11, 2021: Exams end
January 10, 2022: First day of classes Spring Semester
April 22, 2022: Classes end
April 26, 2022: Exams begin
May 19, 2022: Exams End
May 20, 2022: Commencement Ceremony
For additional details, see the LSU Law Academic Calendar.