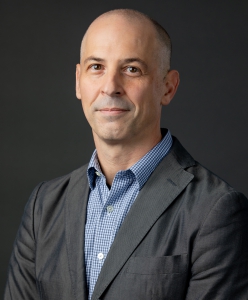 LSU Law Professor Scott Sullivan's article, "Unpacking Cyber Neutrality," has been selected for the prestigious 2023 Excellence in Legal Scholarship Award.
In the article, which was published by NATO, Sullivan discusses how to reconcile the U.S. and European allies engaging in robust cyber operations in support of Ukraine with their publicly espoused stance of neutrality, and addresses the long-term implications for traditional principles of neutrality.
"Scholarship feels most fulfilling when it reaches academics as well as judges, practitioners, and policymakers. The Law Center's practice of connecting with these constituencies through the Excellence in Legal Scholarship award is part of what makes our scholarly community so strong," said Sullivan. "'Unpacking Cyber Neutrality' dissects the thorny intersection of international law doctrines of neutrality with the proliferation of military cyber operations as a standing feature of armed conflict and statecraft."
This year's review panel included Louisiana Supreme Court Justice Scott Crichton ('80), Judge Darrel Papillion ('94) of the U.S. District Court for the Eastern District of Louisiana, Texas A&M University School of Law Associate Dean Terri Helge, University of Houston Law Center Associate Dean Greg Vetter, Mills & Amond Attorney Kristen Amond ('16), and Baker Donelson Attorney Ben Janke ('08).
Sullivan is also a part of the team at LSU that recently won a $1.5 million award from the National Security Agency to establish the LSU Cybersecurity Clinic. While LSU students and faculty will collaborate to provide training, counseling, and risk assessment for Louisiana small businesses through the LCC, Sullivan and other experts at the LSU Paul M. Hebert Law Center will provide legal advising to protect both the companies and the students who participate in clinic activities.
"This is a truly interdisciplinary effort that will bring together expertise on law and science to benefit the local business community," Sullivan said.
Sullivan joined the LSU Law faculty in 2009 and he currently holds the Harvey A. Peltier Professorship and J. Dawson Gasquet Endowed Professorship. Previously, he served as a fellow at the Robert S. Strauss Center for International Security and Law at the University of Texas, and he co-founded the National Security Law Program & Clinic at the University of Texas School of Law. Sullivan teaches and writes on international law, U.S. foreign relations law, cybersecurity law, and national security. His international law scholarship reflects on the promise and peril of technology on international law formation and the law of war. Domestically, Sullivan's research examines constitutional separation-of-powers problems that regularly arise within foreign relations, the false dichotomy between "international" and "domestic" terrorism, and systemic biases in prosecuting terrorism-related crimes.