There are approximately 4,300 people incarcerated in Louisiana with life sentences. Approximately 5,700 more people are incarcerated with sentences of 20 years or more. The LSU Law Parole and Re-Entry Clinic, in collaboration with the Parole Project and the Visiting Room Project, will host a conversation with formerly incarcerated people, social scientists, policy makers, and lawyers at the Paul M. Hebert Law Center on Friday, March 17, to explore the issues of excessive sentencing in Louisiana.
"Narrative of Life Sentences: Moving from Excessive Sentences to Second Chances" will take place in the McKernan Auditorium from noon to 4 p.m. The event is free and open to the LSU Law community as well as invited guests. Lunch will be provided, and attendees will have the opportunity to earn 3.25 CLE credit hours. RSVP to attend.
The event will begin with lunch and registration, followed by two sessions of programming that will explore the legal consequences of life sentencing, recent legislative changes addressing life sentencing, and proposed changes in policy to further legal reform.
The first session will include a video presentation by the Visiting Room Project and discussion with Loyola University Professor Marcus Kondkar, who is lead creator of the Visiting Room Project. A panel discussion will also take place with LSU Law Professor Robert Lancaster and formerly incarcerated persons who were originally sentenced to life. It will cover the legal history of life sentences and the mechanisms of legal relief through the clemency and parole process.
The second session will include a panel discussion with representatives of Louisiana Parole Project, The Sentencing Project, Louisiana Department of Safety and Corrections, and LSU Department of Sociology. It will focus on narratives of the clients, the work of each organization represented, legislative reform and policy, the data related to recidivism of formerly incarcerated individuals released after long prison sentences, national legal norms related to life sentences, and the legal and policy efforts currently underway.
About the LSU Law Parole Assistance and Re-entry Clinic
Students in the Parole Assistance and Re-entry Clinic assist incarcerated clients who are seeking early release from prison through the parole process. Students primarily represent prisoners who have served over 25 years, many having been sentenced to life for crimes they committed when they were children. Through their close work with clients, students develop extensive interviewing and counseling skills. They also draft an autobiographical narrative of their clients, assist them before the Louisiana Committee on Parole, and continue to assist clinic clients upon release in legal issues related to their successful reentry into society.
About the Louisiana Parole Project
Founded in 2016, the Louisiana Parole Project is a nonprofit organization that serves as both a human services provider and an advocacy organization. The organization is leading the way to shift policies and public perception about people serving life without parole and other extreme sentences. It supports individuals who have served 20 years or more in prison, advocating for their releases through existing parole and clemency processes, for administrative reforms at the pardon and parole board, for expanded release mechanisms through legislation, and for District Attorney-led sentence reviews. Louisiana Parole Project supports clients by providing advocacy and direct representation while incarcerated, and transitional housing, services, and programming upon their release. Based on its clients' successes, the organization is proving the case that giving second chances to men and women who have served long sentences improves public safety.
About the Visiting Room Project
The Visiting Room Project is a digital experience that invites the public to sit face-to-face with people serving life without the possibility of parole to hear them tell their stories, in their own words. More than five years in the making, the site is the only collection of its kind, containing over 100 filmed interviews with people currently serving life without parole. The interviews were filmed at Louisiana State Penitentiary at Angola, which is, in many ways, is the epicenter of life without parole sentences worldwide.
SCHEDULE OF EVENTS
12 to 12:30 p.m. — Lunch and Registration
12:30 to 2 p.m. — Visiting Room Project Screening and Narratives of Life Sentencing
This session will be led by Loyola University Professor Marcus Kondkar, lead creator of the Visiting Room Project, and it will include a screening of several interviews of people who are serving life sentences from the Visiting Room Project. It will also include a panel discussion between formerly incarcerated persons who were originally serving life sentences and LSU Law Professor Robert Lancaster. It will cover the legal history of life sentences and the mechanisms of legal relief through the clemency and parole process.
2:15 to 4 p.m. — Moving from Excessive Sentencing to Second Chances Panel Discussion
This session will feature 10-minute presentations by Kerry Myers, deputy director of advocacy of development for the Louisiana Parole Project; Andrew Hundley, executive director of the Louisiana Parole Project; Ashley Nellis, co-director of research for The Sentencing Project; Natalie LaBorde, executive counsel for the Louisiana Department of Public Safety and Corrections; and Edward S. Shihadeh, LSU Department of Sociology professor. A guided panel discussion will follow, with questions from the audience. In their presentations, Myers will discuss about recent legislative reforms that impact life and excessive sentencing in Louisiana. Hundley will speak about the specific needs of individuals released after long-term incarceration. Nellis will compare Louisiana's life sentencing structure to that in other states. LaBorde will speak about the efforts within the Louisiana Department of Corrections related to life sentences and the long-term incarcerated. Shihadeh will discuss his research into recidivism and risk/needs assessment of long­ term incarcerated.
SPEAKERS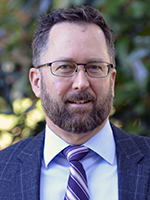 Robert Lancaster is the Assistant Dean of Experiential Education and the Director of the Parole and Re-entry Clinic at LSU Law. His scholarship focuses on the criminal legal system and clinical pedagogy. He co-founded the Louisiana Parole Project in 2016. He joined the faculty of the LSU Law Center in 2008. He has been teaching in law schools since 1997 including Indiana University School of Law – Indianapolis and the Washington College of Law at American University. He is a graduate of the Tulane Law School and was a Robert Cover Fellow at the Yale Law School. He is admitted to practice law in Louisiana, Indiana, and Connecticut.
---
Marcus Kondkar is the lead creator of the Visiting Room Project and is an Associate Professor of Sociology at Loyola University New Orleans. His teaching and research interests include criminology, sociology of law, and sociological theory. He has published his work in the American Journal of Public Health, Legal Systems of the World, Social Justice, The Sociology of Katrina: Perspectives on a Modern Catastrophe, and has authored numerous grant-funded reports on incarceration, sentencing patterns, and reentry. The Visiting Room Project is a multimedia digital project on life without parole sentences. Kondkar is currently conducting research on three grant-funded projects: one on prisoner re-entry best practices, a second on gendered pathways to prison, and a third on life without parole sentences in Louisiana. He has his Ph.D., M.A., and B.A. from the University of Virginia.
---
Kerry Myers is the deputy director of advocacy and development at the Louisiana Parole Project. An award-winning journalist, Myers path began as a communication and journalism major at LSU and Nicholls State University where he cut his teeth in both print and radio news. He began working with Parole Project in 2017 as a volunteer to assist with media relations. He joined the staff as communications director in January 2018 and was named deputy director in July of that year. He was chosen as a Represent Justice Ambassador in 2019. The national organization turns stories of hope and redemption into action for justice reform. Kerry continues to produce as a freelance journalist. In 2019, he was a contributing author on The Meaning of Life, a book about the nation's overuse of life without parole sentences.
In April 1990, Kerry was sentenced to life in prison for a crime he, his family, the victim's family, and the investigating detective maintained be did not commit. Three days before Christmas 2016, Gov. John Bel Edwards signed his commutation recommendation and Kerry was immediately released. Five years into his incarceration he was hired as a staff writer for the nationally acclaimed Angolite magazine and was named editor in 2001. Under his direction, the magazine's reporting on the death penalty earned national recognition with the Thurgood Marshall Journalism Award in 2007. In 2011, Kerry won the PASS Award for Journalism (now called the Media for a Just Society Award) from the National Council on Crime and Delinquency for the magazine's coverage of juvenile life without parole sentences. The magazine also won three APEX Awards of Excellence for Magazine and Journal Writing and was a finalist for several other national journalism awards. Kerry's 2011-2012 three-part series on the history of women in the Louisiana penal system received critical acclaim. Taking on subjects like human trafficking; aging, Alzheimer's and dementia in prison; sentencing; pardons and parole policy; and more, the magazine became a resource for many top criminal justice and law programs in the country.
---
Andrew Hundley is the executive director of the Louisiana Parole Project. In June 2016, Hundley became the first juvenile lifer in Louisiana to be paroled following the U.S. Supreme Court's Miller and Montgomery decisions that prohibited the mandatory sentencing of children to life without parole. It was clear that he was not the same 15-year-old who went to prison in 1997. While incarcerated Hundley completed numerous programs and college courses, served as a leader in multiple prisoner organizations, and taught self-help and reentry classes.
He co-founded Louisiana Parole Project in August 2016 to provide advocacy and reentry support to men and women who were sentenced to life or other extreme sentences and deserving of redemption. Under his leadership, the organization has expanded its scope to also offer direct legal representation, promote justice reforms, and change the narrative around second chances. Hundley earned his Bachelor of Arts in Sociology with a concentration in Criminology from LSU and completed his Master of Criminology and Justice from Loyola University New Orleans. He is also a 2022 Galaxy Gives fellow, a 2022 Represent Justice Ambassador, and a member of the National Life Without Parole Leadership Council.
---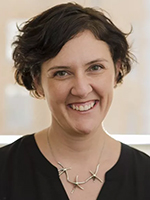 Ashley Nellis is the co-director of research at the Sentencing Project in Washington, D.C. She has an academic and professional background in analyzing criminal justice policies and practices, racial disparities, juvenile justice systems, and long-term imprisonment. Her documentation of the prevalence of life imprisonment has served as a national resource for academics, advocates, policymakers, reporters, and incarcerated persons. She is the coauthor with Marc Mauer of The Meaning of Life: The Case for Abolishing Life Sentences (The New Press, 2018) which has received praise from the Los Angeles Review of Books and Publishers Weekly, and has been featured on National Public Radio.
Nellis is also the author of A Return to Justice: Rethinking our Approach to Juveniles in the System (Rowman & Littlefield, 2015) which chronicles America's historical treatment of youth in the justice system and the need to reorient juvenile justice practices toward the original vision. She has presented her work at a wide range of academic and policy convenings and is frequently interviewed by a range of news media. She received her Ph.D. in Justice, Law, and Society from American University's School of Public Affairs.
---
Natalie LaBorde is the executive counsel at the Louisiana Department of Public Safety and Corrections. Prior to service in the Department of Corrections, LaBorde served as assistant executive counsel, policy director, and deputy chief of staff in the Louisiana Governor's Office. She volunteers as chairwoman of the Louisiana Human Trafficking Commission and serves on the LSU Libraries Advisory Counsel. She is a 2009 graduate of LSU Law.
---
Edward S. Shihadeh is a professor in the LSU Department of Sociology. Shihadeh's interest is in crime and deviance in order to understand the tangle of social problems and despair in Black inner cities. His work examines macro-level factors such as racial segregation, concentrations of poverty, and labor market composition. He also has a focus on Latinos and crime, and the conceptual framework that Latino communities in the U.S. are split into two separate social worlds: old immigrants living in organized communities with low crimes rates, and new immigrants in disorganized places with high crime rates and other social problems.
Understanding this duality in the Latino experience helps resolve the so-called "Latino paradox," that apparent conundrum that Latino crime rates are far lower than expected given their high rates of poverty. Shihadeh created the interdisciplinary CAPER, Crime and Policy Evaluation Research Group at LSU and, at the pleasure of the vice-Chancellor, lead the recruitment and retention analysis effort at LSU. He also created a risk and needs tool for the Louisiana Department of Corrections. This four-year project resulted in a new and automated offender risk/needs assessment system—called TIGER—that is now used regularly by all probation, parole, and reentry personnel across the state. Shihadeh received his Ph.D. from Pennsylvania State University.