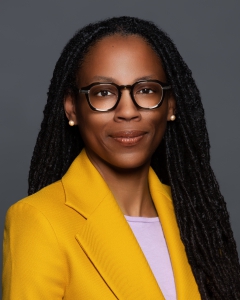 LSU Law Dean Alena Allen was the featured guest on the "Talk Louisiana with Jim Engster" radio show Wednesday morning, Nov. 8, during which she spoke about returning home to Louisiana in July to lead the LSU Paul M. Hebert Law Center.
"It has been an incredibly warm welcome," Allen said. "It has been a great three and a half months. I've met with a lot of alums, students, faculty, and staff who are exceptional."
During the roughly 20 minute interview, Allen also touched on her upbringing in New Orleans, her experiences at Yale Law School, and more.
"For my law school graduation gift, my mom framed a picture that I drawing that I did when I was eight that said I wanted to be lawyer," said Allen. "My experience really makes me a believer in access. I am grateful for LSU for bringing me home."
Listen to the full "Talk Louisiana with Jim Engster" interview with Dean Allen.