Back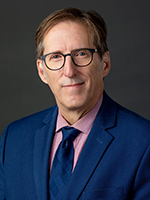 Contact Information
Jack Harrison
Assistant Professor of Professional Practice
Biography
Jack Harrison joined the Juvenile Defense Clinic as an adjunct professor of clinical law in 2009. He has been a long time public defender in the Juvenile Court of East Baton Rouge Parish, and is the current editor of the Louisiana Children's Code Handbook.
Professor Harrison earned a Bachelor of Fine Arts from the University of Georgia in 1985, before attending the Ohio State University, where he earned a Master of Fine Arts in 1989.
While studying at the undergraduate and graduate levels, Professor Harrison was also recording, and touring the United States and Europe. He eventually settled in Germany in 1995, and remained there until enrolling at the LSU Law Center, as a "non-traditional" student in 2001.
While attending law school, Professor Harrison was working to develop a pro-bono culture among law students. His efforts, and the efforts of many other students following along behind him, eventually led to the creation of the Law Center's PILS program.
After working for a number of years as a staff attorney for Louisiana's Third Circuit Court of Appeals, Professor Harrison returned to Baton Rouge to work in the juvenile section of the Public Defender's Office.  Since joining that office, Professor Harrison has been active in all aspects of the practice of juvenile advocacy, and serves on a number of committees established to continue and prompt juvenile justice reform on both a state and a local level.