Back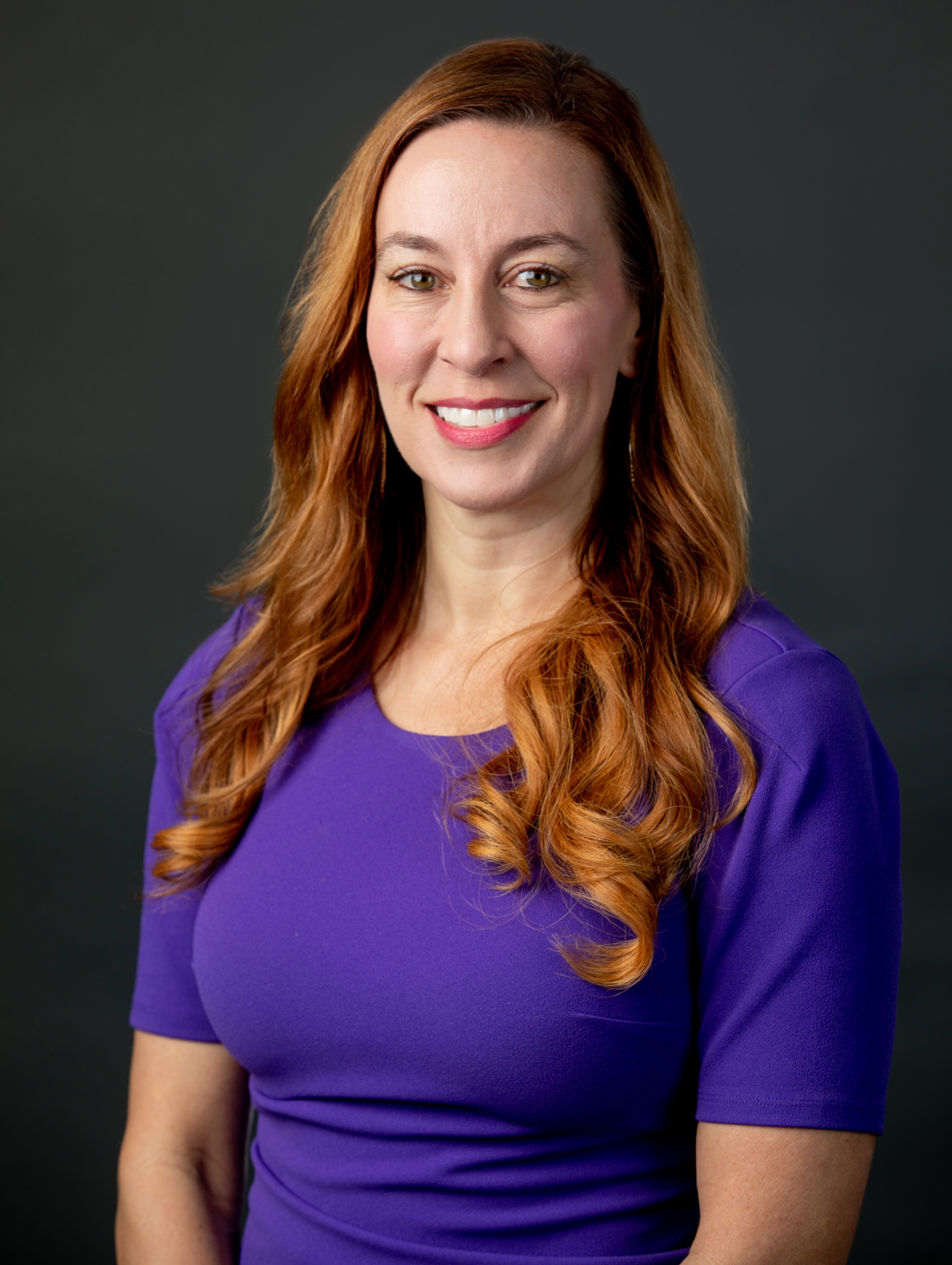 Education
B.S. (Finance), 1997, Louisiana State University
J.D., 2000, Louisiana State University
Contact Information
Additional Information
Andrea Beauchamp Carroll
C.E. Laborde, Jr. Endowed Professorship, Donna W. Lee Professorship in Family Law, and Rosemary Slattery Davis & Jackson B. Davis Professorship
Associate Dean for Student and Academic Affairs
Biography
Andrea Beauchamp Carroll is the Donna W. Lee Professor of Family Law at the Louisiana State University Paul M. Hebert Law Center.  Before joining the LSU Law faculty, Professor Carroll clerked for The Honorable W. Eugene Davis of the United States Court of Appeals for the Fifth Circuit.  She subsequently worked as an associate at the Dallas law firm of Baker Botts, L.L.P., handling appellate litigation.  In 2003, Professor Carroll returned home to LSU Law, where she teaches and writes about family law, community property, and property.
Professor Carroll is the author of more than a dozen books and articles in her field, and has most recently been published in the Indiana, Tulane, Brooklyn, and Cardozo law reviews.  Her Tulane article on civil law property was honored at the 2005 Stanford-Yale Junior Faculty Forum.
Professor Carroll is also active in law reform in Louisiana, as a Member of the Council of the Louisiana State Law Institute and the Institute's Children's Code, and Adult Guardianship Committees.  She led the comprehensive revision of Louisiana's community property law in the area of reimbursement rights in 2009, the first substantial revision of Louisiana's community property rules since 1979.  And she led a successful reform of Louisiana's child relocation rules in 2012.  As Reporter of the Law Institute's Marriage and Persons Committee, Professor Carroll continues to work to improve the law related to marriage and the family.
Courses Taught
Civil Law Property, Family Law, Matrimonial Regimes (Community Property), Obligations, Western Legal Traditions and Systems
Selected Publications
Law Review Articles
Andrea Beauchamp Carroll, Incentivizing Divorce, 30 Cardozo L. Rev. 1925 (2009).
Andrea Beauchamp Carroll, The International Trend Toward Good Cause Eviction: Dangerous Portents for the United States, 38 Seton Hall L. Rev. 427 (2008).
Andrea Beauchamp Carroll, The Superior Position of the Creditor in the Community Property Regime: Has the Community Become a Mere Creditor Collection Device?, 47 Santa Clara L. Rev. 1 (2007).
Andrea Beauchamp Carroll, Examining a Comparative Law Myth: Two Hundred Years of Riparian Misconception, 80 Tul. L. Rev. 901 (2006).
Books
Andrea Carroll, Louisiana Civil Jury Instruction Companion Handbook (Thomson West 2007-2009).
Honors & Awards
2005 Stanford/Yale Junior Faculty Forum Presenter
Order of the Coif